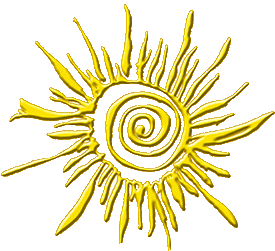 Global Communal Entreprising Solutions for Empty Buildings
Solaris is a Communal Business blueprint designed to:
​
• lawfully reclaim empty buildings as a key feature to establish tangible, sustainable Communities world-wide
• create Communal businesses, which are eventually turned
into people-owned Enterprises
• Creative Enterprises which can be exported throughout the UK and ultimately throughout the whole world
• is rooted in Creator consciousness and part of a long-term Vision:
the Trust Foundation "Playground Earth"
​
Solaris is addressing all pressing issues and challenges that Communities and individuals find themselves facing everywhere,
adopting a passionate hands-on manner through a diverse creative tool box.
Solaris is a platform for self-empowered, self-governed
creative living,
which in a climate of dramatic social change,
is designed to facilitate transitional holistic pathways
into personal freedom, inner peace and wealth for everybody.
Our aim is to start with a sustainable, artistically crafted space here in London that makes socially impactful use of the many empty derelict buildings in this country, building community through natural social enterprising.
For Solaris to become a tangible (global) communal enterprising solution, the 1 Year PILOT ArtHouse is next practical stepping stone.
We use practical means which are readily available to everybody completely independent of people's ethnic background, age, gender, sexuality and spiritual affiliations.
We are essentially a collaboration of people from all walks of life who together hold a wealth of experience in passionately assisting people to find self-esteem through the provision of an environment that allows them to access their unique identity, encouraging them to find the courage to follow their hearts desires, dreams and goals.
​
This will allow them to participate in harmonious, pro-active togetherness within their own social networks.
Our Business strategy is straight forward:
Do what you love and love what you do!
Also known as: Living with a purpose
We feel this is best achieved by realizing practically
that we are the Co- creators of our own lives.
That ALL what we embody, say and do IS creative.
We embrace an approach where our primary focus is to encourage the individual to take full responsibility and conscious command of their innate creatorship.
Our tools at Solaris are extensions of the following areas:
Creative Arts, Craft, Performing Arts (eg Music, Dance)

Community

Holistic Wellbeing (eg Yoga, nutritional Healing, Meditation)

Ecology (eg Recycling workshops, encouraging people to think creatively around turning found/ used and discarded objects into (functional) Art)

Natural Educational settings allowing children (& all willing to learn and expand) to gravitate towards their passion, developing multi-level LIFE skills, being able to directly apply their learning, often producing tangible results

Café/ Pop up food stations effectively re-distributing the food surplus/leftovers from Restaurants/ Health food shops and Supermarkets